Tiempo Santo is a tradition where religion and morality are thrown out the door and sin is thought of as okay because jesus is "dead". Tiempo santo takes place from Good friday, when Jesus dies- until easter sunday when Jesus resurrects. Through out the movie they show sinning mostly through lust and envy and you can also note that they cover the dead Jesus's eyes so that he is unable to see the sins they commit.
As you can see tiempo santo is practically the exact opposite of semana santa.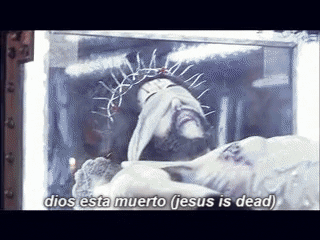 Posted in Uncategorized by admin with 2 comments.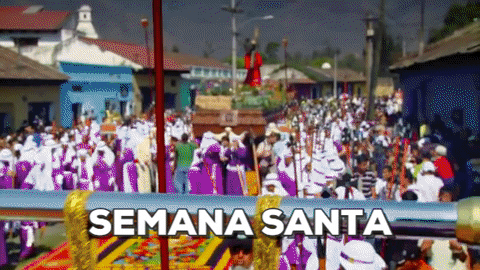 While this week (semana santa) isn't really shown within the film itself, though it is similar and can relate to/ or give a background to the meaning of "tiempo santo" (holy time) . La semana santa otherwise known as the holy week is the week leading up to Jesus' death as well as his resurrection.This week is a ritual that Catholics take very seriously every year. During this time , while it is a time of celebration , it is also a time of seriousness . It is extremely frowned upon to do any sinning at all, in fact in very strict parts no running or meat eating is not allowed. Then,  when Jesus dies  (on good friday) , a big parade and mass/church service is put on as a sense of mourning for our dead jesus, and from good Friday until Jesus's resurrection on Easter Sunday people are mourning… but in Madeinusa things are a little different with tiempo santo.

Posted in Uncategorized by admin with 2 comments.
In the Madeinusa trailer , there is a basic overview of all the different things that are going on in the movie , we see sin, religion , ritual and morality.

Posted in Uncategorized by admin with 1 comment.